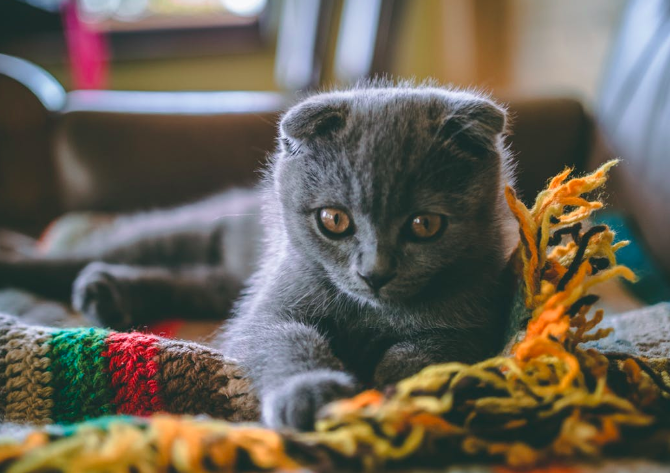 One of the best things about renting a Springfield, VA apartment is having friends over for a dinner party or other gathering. However, if you have a pet, you may worry that hosting a party would be a bit stressful for your furry friend. We've put together a few tips that can help reduce that stress and make the party process easier on you both.
Tips to Keep Fido or Fluffy Calm During the Festivities
Monitor food intake – One of the issues that can make your pet especially stressed during your party, and even lead to serious problems afterward is the food he or she eats. Let your guests know if your pet has any food restrictions (ie don't feed a dog or cat chocolate, for example). In addition, you will want to make sure your pet doesn't eat too much, even of treats that are okay. After all, a pet that gets too full can be uncomfortable and stressed.

Confine, if possible, part of the time – While many pets will want to meet and greet your guests, you may want to confine your pet to a bedroom or other closed-off space for part of the party. This gives your cat or dog a chance to relax and recover from the excitement of the party. Make sure they have access to water, a litter box or puppy pad and food if they usually graze.

Utilize baby gates – If there are certain areas you'd like to keep your pet away from, baby gates can be a great tool — especially for dogs. You can pick up a baby gate for less than $20 at a big box store or online and keep pets away from the food, saving you both a little stress.
Hosting a party without making your pet too upset is possible, it just takes a little work on your behalf. If you find that your current apartment isn't conducive to hosting a great party, contact us to check out our current available floorplans at The Residences at Springfield Station. We'd love to help you find a great place to call home.