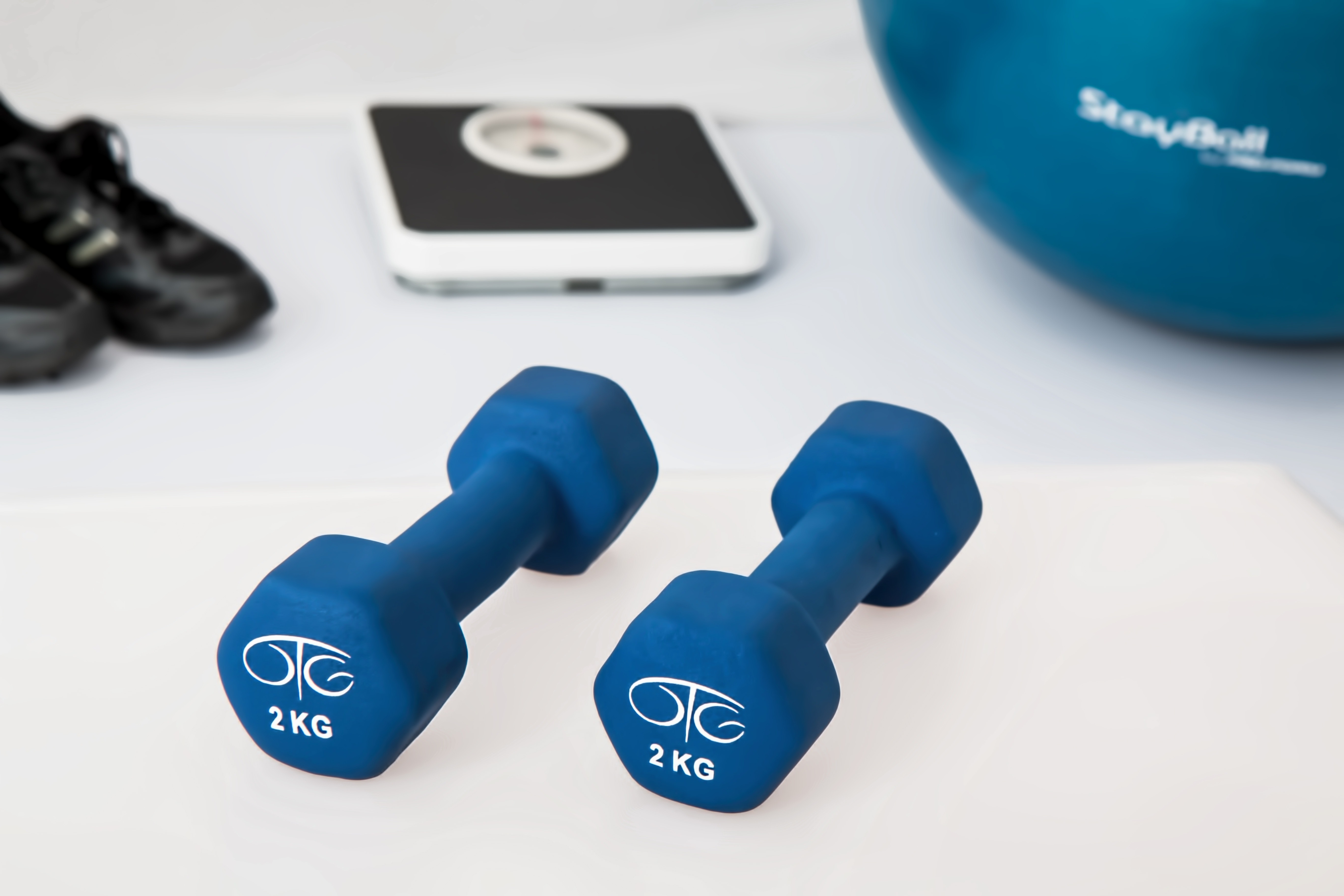 Many folks opt to use the change into a new year as an opportunity to make a change in themselves. Exercise and wellness resolutions are among the most common of New Year's resolutions and if you live here at our Springfield, VA apartments, achieving your fitness goals just got a whole lot easier. That's because The Residences at Springfield Station is proud to open the doors to our newly redesigned and now state-of-the-art 24-hour fitness center and new yoga studio with on-demand classes. So take advantage of both amenities and jumpstart your fitness goals with these three easy exercises:
New Year, New You: 3 Easy Exercises to Jumpstart Your Fitness Goals
Dumbbell standing shoulder press. The onsite fitness center includes an array of weighted dumbbells for you to use for this and other exercises. With a standing shoulder press, you'll start with a dumbbell in each hand and hold them at shoulder height, palms forward. Keep your elbows in front of the bar and press the weights above your head, hold, and bring back down. This is a simple yet effective exercise that'll strengthen your neck, shoulders, and upper back.
Walking and jogging on the treadmill. When it's cold outside, thankfully residences at our Springfield apartment can walk, run, and jog inside on our treadmills. Aim to walk at least a brisk pace for a minimum of 30 minutes each day. Doing so will help activate your glute muscles, improve your heart health, and keep your overall endurance levels high.
The plank. This simple exercise can be done anywhere, although on a yoga pad is particularly nice. Planks are a great and easy exercise that will help promote functional strength, help stabilize your spine, and help you build and maintain a stronger core. To do a plank, simply place your body on the floor as though you were going to do a push-up. Then push-up and hold, pressing back through your heels and keeping hips in line with the spine. Press for 15 seconds, release, and aim for five reps.
Excited About Our New Amenities? Sign a Lease With Us Today
The 24-hour fitness center and yoga studio are just two of the newer amenities we've redesigned and added. Contact us today to learn about all our amenities and to schedule a tour.