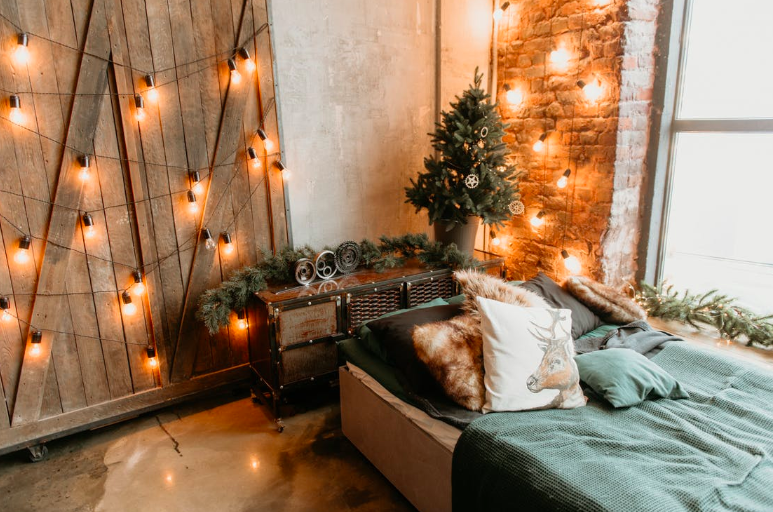 Are your friends and family visiting you this December? Your Springfield apartment is a great place to entertain guests instead of sending them off to the nearest hotel. Here are a few easy tips for sprucing up your guest room for holiday visitors.
1. Offer a Comfortable Bed
There's nothing worse after a long day of traveling then crawling into a hard or lumpy bed. That's why it is important to offer your guests a comfortable place to rest. If needed, update the mattress to something newer or add a pillow topper. Spruce up the space with soft sheets, plush pillows, and a new duvet or comforter.
2. Make Room for a Suitcase
While extra bedrooms at the Residences at Springfield Station are generally pretty large in size, it is important to remember to give your guests a place to put their suitcases. If possible, try to clear out closet space in your guest bedroom to allow your visitors to hang up items as needed. Not only does this make it feel a little more like home, but it also helps eliminate some of the chaotic clutter that comes with traveling. Really want to impress them? Offer the use of an ironing board, iron or even laundry facilities for use during their stay.
3. Add Special Touches
Of course, it is always important to add special touches to your guest room. Stock up on favorite snacks and leave a small gift basket on a dresser or bedside table. Keep the room smelling fresh with sprays, candles or warmers. Offer personal toiletries or other small tokens. You can even print out and frame a little note with the Wi-Fi password for easy access when your guests need it. Are your guest's pet lovers? Print out and frame a photo of their cat or dog to make them feel extra special during their stay. And if they are planning on exploring the local area, gather a few maps or brochures from attractions to provide additional information.
Looking for apartments in Springfield, VA? The Residences at Springfield Station offer spacious floor plans with plenty of room for loved ones to visit. Please contact us today to learn more or to inquire about availability.