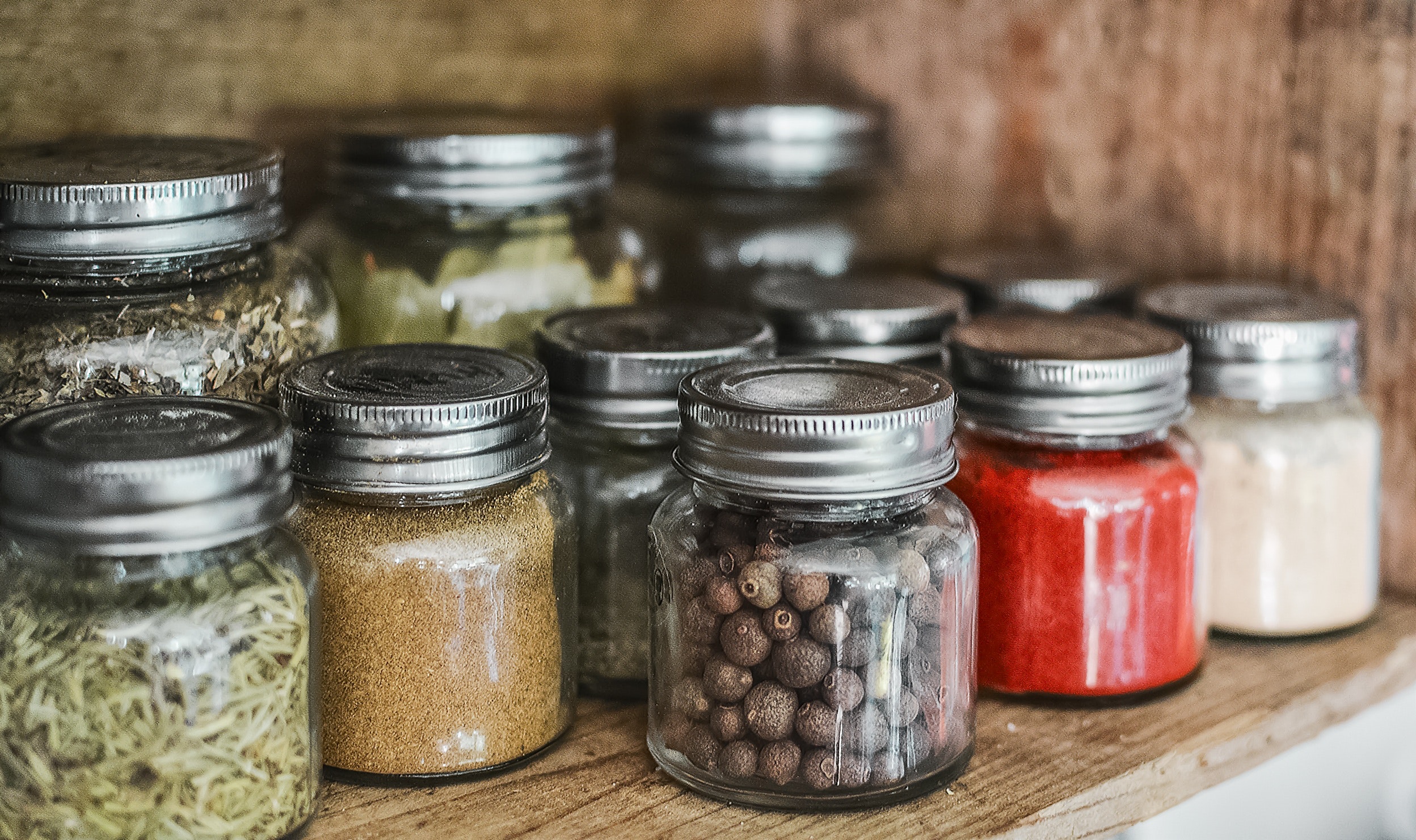 Your kitchen is more than just a place to warm up frozen packaged meals at the end of the day. Kitchens offer you a way to get creative and make meals that enrich both your body and your mind. But you can't start experimenting with different dishes unless you have what you need at your disposal. If you're not the type to plan out each and every meal on Sunday, having a well-stocked pantry is the next best thing.
Think Big
Buying non-perishables in bulk is a great way to save both money and time. (No more running to the store to replace a single can of kidney beans after making an impromptu chili.) While you're shopping, think about the things that you tend to eat first. Too often, we buy specific ingredients for a single recipe that we never use again. Now is the time to splash out on everything from mustard to pasta to canned fruits. Start with your favorites and then work your way from there.
The Staples
When you think about having a well-stocked pantry, these staples likely come to mind:
Flour
Baking soda
Rice
Chicken stock
Sugar
Oil
Vinegar
Canned tomatoes
Beans
Dried herbs
These are all important ingredients that can save you in a pinch, but again, there's no need to buy things unless you know you'll use them. If you're clearing out your pantry as you stock up, take note of items that you haven't used for longer than a year. Ideally, you should get rid of them because you're unlikely to use them in the next year. This can also help you determine which ingredients not to buy at the store. From beans and rice to spaghetti with rosemary, there are so many ways to make fast and simple meals straight from your pantry. If you want to step it up, all you need is a protein and some fresh veggies.
If you live in the apartments in Springfield, VA, a good pantry can be the start of a cooking odyssey that ends in new skills and a healthier you. If you're looking for an apartment complex that supports your journey by offering gourmet culinary facilities, call The Residences at Springfield Station to schedule a tour.