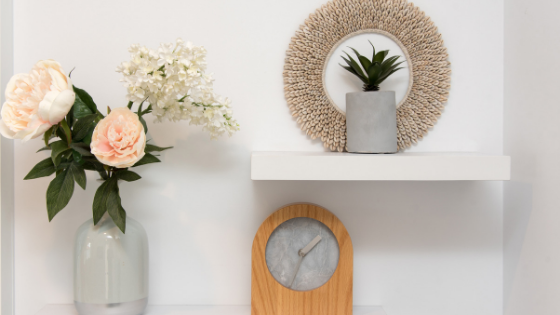 The hectic pace of life prevents many residents from keeping their Springfield, VA apartments as clean as they would like. The key to keeping your apartment cleaner than ever is to cultivate some good daily habits. If you start making these tips a part of your daily routine, you'll find that it's much easier to keep your apartment looking fresh and clean.
Daily Cleaning Habits for a Tidier Apartment
Begin every day with your bed: One quick and easy habit to cultivate is making your bed first thing every morning. It only takes a minute or two, but it makes the bedroom look much tidier. And if your bedroom looks cleaner, it gives you a psychological boost every day to keep more areas in your apartment clean.
Always take something with you: Whenever you leave one room and go to another, do a quick scan for an item or two that belongs in the destination room. Does that bowl on your nightstand belong in the dishwasher? Take it with you when you leave the bedroom. Unbelievable amounts of clutter can quickly build-up, especially if you have kids. If you make it a habit to take "just one thing" with you when traveling between rooms, you'll cut down on the clutter in a hurry.
Impose a 15-minute nightly rule: Schedule just 15 minutes at the end of every day to tidy up the apartment. If you have a roommate or a family, get everyone involved. Just 15 minutes a day can make a huge difference in finishing up the dishes, folding laundry or tidying up those real problem areas.
Keep supplies where you need them: Keep bathroom cleaning supplies in the bathroom, kitchen supplies in the kitchen and other household supplies in a central closet. If the supplies are too far away from the room where they're needed, it's easy to skip simple cleaning tasks altogether.
Once you make a few adjustments to create daily cleaning habits, you'll find that your apartment becomes cleaner than ever — and easier to keep clean. If you have any family members, friends or acquaintances who are shopping for apartments in Springfield right now, don't forget to refer them to the leasing office at 866-690-4675.