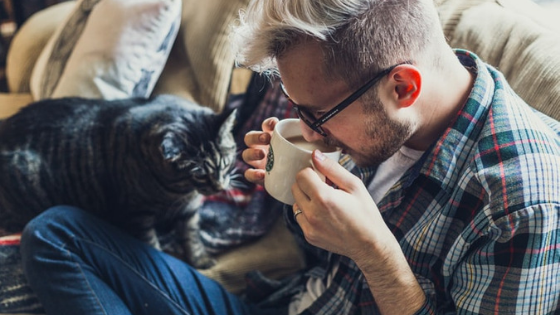 If you're about to join the ranks of those who share their lives and living spaces with a feline friend, you're undoubtedly experiencing a mixture of happiness and trepidation. You're happy because — well, who wouldn't be happy to welcome an adorable ball of fluff into their home? But you're probably also feeling a natural amount of trepidation because you're venturing into unknown territory involving a species that has a reputation of being mysterious. Fortunately, cats aren't really as hard to figure out as they initially seem to the uninitiated. Once you let a cat into your life, it won't be long before you won't want to live any other way. The following are three things that the residents of apartments in Springfield, VA would like you to know about cats.
Cats Aren't Dogs
Many people seem to have more experience with dogs than with cats, even if they've never owned a pet before. This causes them to have expectations that would be more appropriate for canine companions than for feline friends, but cats don't interact with humans in the same manner as dogs.
Cats Need Mental Stimulation
Cats need a significant amount of mental stimulation, so be sure you're able and willing to provide them with toys and other items designed to keep them interested in and engaged with the world around them. A cat perch near a sunny windowsill is an essential fixture in any home that includes cats — they love to bask in the sun and watch the world go by outside.
Cats Are a Lifetime Commitment
The average feline life is longer is at least 12 years. Thanks to advances in veterinary technology, many are living as long as 20 years. In fact, the oldest recorded cat on Earth recently celebrated its 31st birthday. If you decide to bring a cat into your life, it's best to be reasonably certain that you're going to be able to provide a home for it for at least 15 years.
Please don't hesitate to contact us if you'd like more information about enjoying life in our pet-friendly apartment community. We've got more than 20 unique floor plans to choose from, beautifully landscaped grounds and an elegant clubhouse.