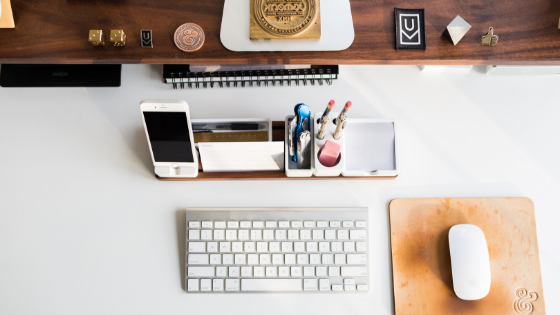 Between work and social activities, it's easy to let household tasks get away from you. Before you know it, parts of your apartment are in disarray, which can lead to hectic searches for stuff when it's time to leave the house and move along with your day. Organization doesn't have to be a huge, time-consuming task. There are a few things that you can do each day that will take just a few minutes of your time and make your entire day easier.
1. Make and use a clutter collection system.
Allocate one box to capturing clutter. When you have a few free minutes, walk a circuit around the living room picking up stuff that doesn't belong there. The next time you have a few minutes free, put the things you gathered back where they belong.
2. Straighten out the top of your dresser.
Waking to see a clean, organized space starts the day off on a more even keel. Clear off any clutter on your dresser top. Then, put items you'll need in the morning there, such as your phone, wallet, and keys. Once you have everything set up, your morning routine is that much easier.
3. Designate a donate box.
Sometimes the answer to a more organized space is having less. Designate a box that can capture the items that you think you can part with. Each time you have a few minutes, go through a room and see if there are any items that aren't serving a useful purpose. Put those in the box. When the box is full, take a look through it and see if there is anything you want to keep. Chances are if you haven't needed the item while it was in the box, it isn't something you need.
Tasks like these do not take a lot of time. Most can be accomplished with tools you already have available in a few spare minutes. By incorporating them into a regular routine, you can keep your Springfield, VA apartment looking its best. Looking for a place to call your own? The Residences at Springfield Station has numerous floor plans available. Call for a tour today.