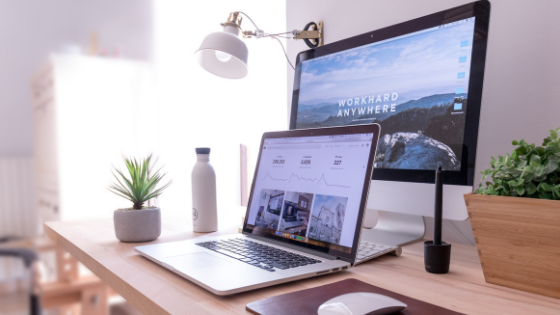 Whether you are a student or are in need of a place to work conveniently from home, building a workspace at home will help increase your productivity. For those living in Springfield apartments, this can feel a little challenging, but with the right creativity, you can find the perfect spot for your at-home workstation. Consider these tips.
Consider a Foldable Option
If you won't need to leave work projects out all of the time, consider a foldable option. A foldable desk that you can tuck away when not in use is a great way to give yourself a workstation, but tuck it away at the end of the day. This works well if you use a mobile device or a laptop computer as your work technology, but it may be a challenge with a desktop.
Consider a Wall-Mounted Space
A wall-mounted work console protects valuable floor space. Remember, the workspace doesn't need to have a ton of stuff. All you need is a flat work surface, space for your computer, and maybe a pen cup. Any empty wall can hold a flat surface to serve as your workspace.
Think Outside the Living Room
If your main living area is too crowded, why not set up the workspace in your bedroom? If you have more bedroom space, this can give you the right location without sacrificing your entertaining or dining areas. Keep in mind that you will need the dedication to stop working when it is time to sleep if you set up your workspace indie your bedroom.
Consider a Double-Duty Space
In an apartment, having furniture that does two jobs is always helpful. Why not use a nightstand or an end table and double it as your work desk? This makes smarter use of your space as you work to conserve space while keeping your apartment as functional as possible.
Working from home is one of the benefits of living in a tech-savvy society. Carving out a dedicated workspace is important, and the right Springfield, VA apartments will make it easier to do so. Schedule a tour of the spacious apartments at The Residences at Springfield Station today.