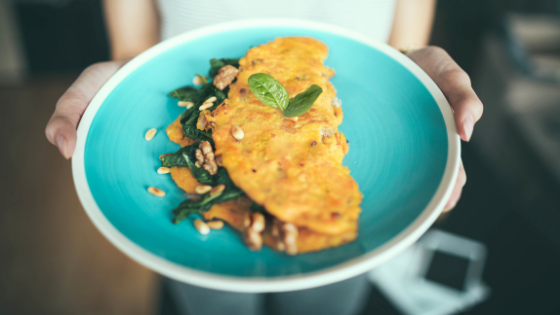 Omelets are certainly one of America's favorite breakfast foods. Still, it can be tricky to know exactly how to make the most absolutely perfect omelet — especially on your first try!
Below, check out some key tips for doing just that!
1. Use a nonstick pan.
First, even though cast iron pans and ceramic pins can technically be used for omelets, you're going to have the easiest time with a simple nonstick pan. You'll still need to use oil or butter, but you're going to get the cleanest omelet with a nonstick surface.
2. Sauté your omelet filling separately and beforehand.
Some people mistakenly try to cook the fillings for their omelets right in the omelet itself as the eggs cook. Unfortunately, this won't allow your onions, peppers, meat and other ingredients to fully cook because they won't actually be touching the pan's surface, nor will they have high enough heat.
Instead, you want to cook your filling ingredients separately over high heat with oil or butter. Set them aside after they're done cooking, and add them into your omelet later.
3. Use low heat.
You'll be tempted to get to your omelets finished up quickly by turning the heat up on your burner. Resist this urge! Instead, keep your burner temperature at a little lower than low-medium.
4. Warm up the pan first.
Begin your omelet preparation by warming your nonstick pan with oil or butter. Remember to use low heat. You'll know the pan is ready when you flick a little bit of water into it and the water sizzles slightly.
If you've had the pan on for quite a while and you flick the water in with no results, turn the burner's heat up only slightly. If the water makes a huge sizzle, turn the heat down slightly and wait several minutes. Make sure you have your whisked eggs at the ready.
5. Cook both sides of your omelet eggs before adding the filling.
If your omelet is quite thin, you may only need to cook one side before adding your filling. On the other hand, if you have a thicker omelet, you'll want to cook one side of the eggs before flipping the omelet, cooking for a few more minutes, and finally, adding your ingredients.
Start making these perfect omelets in your own, new apartment! Our Springfield apartments are stylish and well-appointed. If you've been shopping around for a new place, give our office a call today to see which floor plans are still available.