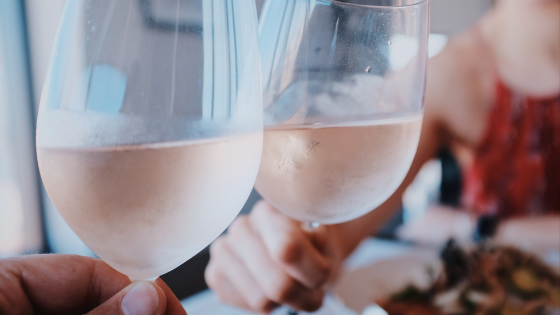 Now that the long winter has been firmly left in the dust, at last, it's time for residents of apartments in Springfield, VA, to put away the rich red wines and uncork bottles of light, fresh libations. Following are three great reasons to drink rosé wine this season.
1. Rosé Wines Pair Perfectly With Warm Season Foods
Warm weather brings fresh fare that offers a lighter flavor profile than foods traditionally consumed during autumn and winter, and rosé wine is an ideal pairing partner for them. It goes great with seafood, poultry, and primavera dishes yet has a strong enough bouquet to work well when enjoyed with quintessential spring meals such as roast lamb. It's also an ideal accompaniment to fruit-based desserts or a freshly picked piece of ripe fruit on a warm afternoon.
2. Rosé Wines Are Available in a Range of Flavors
Rosé wines run the gamut from sweet to very dry, which makes it easy to find one to complement just about any meal. Sweet ones are good with crab and other ocean-based seafood that have a salty tang as well as food with a lot of spicy heat, while dry rosé wines are great with vegetarian dishes, lamb and poultry. Because rosé wine is also available in sparkling and semi-sparkling varieties, it can make a festive celebration out of a simple dinner of salad and burgers.
3. Rosé Wines Make a Great Cocktail Base
Wine-based cocktails are great for spring and summer sipping, and rosé makes an excellent base for adult lemonades, pink sangria, and other seasonal favorites. To make adult lemonade, simply add a shot of lemon vodka to a glass of rosé wine along with a splash of freshly squeezed lemon juice and garnish with a lemon slice and a sprig of fresh mint. Pink sangria can be made in a variety of ways, so feel free to experiment and find a version that you absolutely love. Start by pouring a couple of bottles of your favorite rosé into a punch bowl, add your favorite fruit-flavored vodka and fresh fruit and build from there.
We offer more than 20 distinct floor plans, so there's sure to be something to suit every lifestyle. Please contact us today for more information.