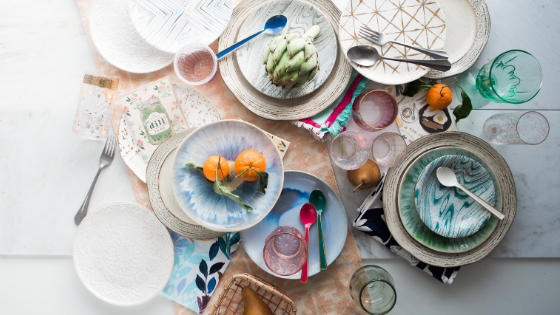 Eating at home is a great way to keep your food costs down. But cooking every single night causes a pile-up of dishes that need to be washed. If you hate doing dishes, all that washing may be your biggest hurdle to cooking at home. Meal clean-up doesn't have to be such a chore all the time, though. Check out these easy clean-up dinner options. They can help you eat at home more often by reducing your overall clean-up time.
Don't Be Afraid of the Paper Plate
One surefire way to reduce clean-up time is to swap out your dishes and silverware for disposable versions. Yes, there is some added cost to keeping paper plates on hand. But keeping these on hand is far cheaper than eating out. Not every meal works well on disposable dishware, but many will work just fine.
One-Pot Soups Can Be Awesome
Many meals require a half dozen or more prep dishes. By the time dinner is done, these are starting to dry up, and food residue is caked on. Cut through all that by preparing one-pot soups. Any soup where you're dumping all the ingredients into broth qualifies as a one-pot soup. Our recommendations are Whole Foods Market's Hearty Lentil and Sausage Soup and this great 5-ingredient chicken pesto soup. These are both delicious! If you're feeling a little sick, this one-pot chicken and rice soup will do the trick.
Embrace the Sheet Pan
Sheet pan dinners are a Pinterest-worthy trend these days, and it's easy to see why. All the ingredients cook on just one pan! The best ones also employ a layer of tin foil so your pan hardly even needs scrubbing. Try steak and veggies or chicken fried rice.
Conclusion
If you're in a hurry to get dinner ready, these easy clean-up meals will help. They can keep you from having to do many dishes and stop you from blowing your budget on meals out. Speaking of your budget, if you're wondering what apartments in Springfield, VA, have to offer, stop in today. Our office staff can fill you in on all our amenities or discuss which floor plans are still available.