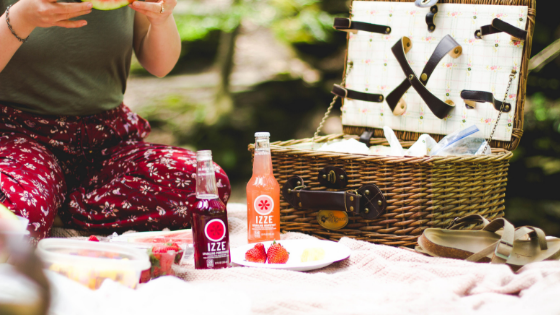 The sun is shining, the birds are chirping, and there's plenty of springtime buzz around our Springfield, VA apartments. This is the perfect time of year to take advantage of the beauty Mother Nature gives us by eating outside. Before you head to your favorite park, here are some elements you'll need to ensure a great picnic adventure:
1. Food
We can't overlook the most obvious answer. Even if you forget everything else on your list, you'll definitely want to make sure you have food in tow. Picnic food should be easy to assemble, carry or consume. You can make tons of outdoor eats ahead of time, so you can just pull them out of the fridge and get on your way. Experiment with different flavors and ingredients to mix things up and make the most of your outing.
2. Something to Wipe Your Hands On
No matter how hard you try, you're bound to get something squishy all over your fingers or face. People often forget that napkins are an essential part of picnicking. That is until they reach for something to get rid of the goo only to realize they've got nothing in their stash.
Loose napkins can be a terrible idea on windy days. It's often best to opt for a roll of paper towels instead. There's less risk of their taking on a life of their own while you're enjoying your meal.
3. Cups
You went out of your way to make a homemade Picnic Fruit Punch that's packed with the power of citrusy fun, but the experience won't be nearly as satisfying if everybody has to tip the pitcher to their faces when they want to feel refreshed. Cups are necessary! If you don't dig plastic, take your own cups from home or plan ahead and purchase compostable products.
4. Utensils
Everybody's probably forgotten to pack spoons at one point in time. It's a hard lesson to learn when there's nothing to eat egg salad with except chips or your bare hands. It's better to have a box of utensils for just-in-case-scenarios than to go the other way and have to get strangely creative.
The Residences at Springfield Station is proud to be the type of community that's just as beautiful on the outside as it is on the inside. With a swimming pool, sundeck, grills, and an outdoor gazebo, you can literally picnic right in your own backyard. Check out our awesome amenities!