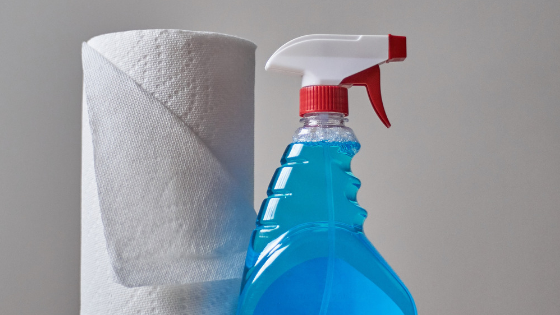 Store-bought cleaning products tend to be full of chemicals that are bad for the environment. Fortunately, you can make your own cleaning products with ingredients you probably already keep on hand. Below you'll find four natural cleaning suggestions to keep your home clean and beautiful.
1. Make Your Own All-Purpose Cleaner
Vinegar is a trusted cleaning product. Mixing 1 part vinegar and 1 part water creates a powerful cleaner that can be used to clean various surfaces including tile, porcelain, and glass. To use your cleaner, just spray it on the affected surface, and wipe it down with a rag, microfiber cloth or a mop.
2. Deodorize Your Carpet With Ingredients From Your Kitchen
Baking soda has natural deodorizing action; that's why it's often used to absorb odors from the refrigerator, pantry, and closets. It can also be used to deodorize your carpeting! Simply sprinkle your carpeting with a thin layer of baking soda, and leave it to sit overnight. In the morning, vacuum the floors to remove the baking soda. Repeat as needed.
This technique is especially useful when deodorizing pet urine stains. If you have pets, sprinkle your carpet on a regular basis to keep your home smelling fresh.
3. Make Your Own Poultice
Stone countertops are beautiful, but stone can stain. A poultice is a cleaning product that can absorb the stain from the stone. To make your own poultice, mix baking soda and water together into a thick paste. Spread the poultice over the stain like you're spreading peanut butter on toast.
Cover the poultice with plastic wrap and tape the plastic to the counter. Leave the poultice in place overnight. In the morning, wipe the poultice away. If some of the stain is still visible, try it again.
4. Make Your Own Scouring Product
Mix 2 parts baking soda with 1 part salt and 1 part borax. Use this product to scour your bathtub or sink!
Stop by Our Community
This time of year, members of the Residences at Springfield community are spring cleaning, so our Springfield, VA apartments grow more beautiful all the time. We welcome new residents! Call today to schedule an appointment to see one of our available units.