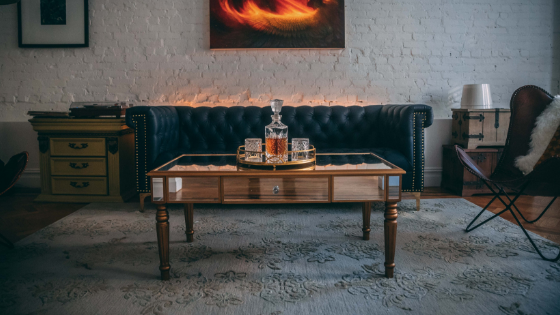 Ready to move into your Springfield apartment but don't have furniture? You don't have to choose between sleeping on the floor or going broke. There are plenty of affordable furniture options to help you fill up your apartment.
Go secondhand
These days, there are way more people trying to get rid of old furniture than there are trying to buy it. If you ask around or check Craigslist or other online directories, you can easily find good quality furniture that people are trying to give away or are selling for pennies on the dollar.
The two downsides to this approach are the possibility of bedbugs and having to get the furniture home. To avoid bedbugs, stick to hard-surfaced items when taking furniture from people you don't know. To get it home, renting a truck by the hour might be the way to go.
Check out a traditional furniture store
Traditional furniture stores have the reputation of being slightly more pleasant than used car dealerships, with the same kind of excessive pricing. While that was true in the past and is still true in some places, other stores understand that there's more competition in today's market. If you get lucky, you might find a great deal on a basic starter set to fill your apartment, with free next-day delivery.
Head to a big-box store
Big-box stores such as Walmart and Target also have furniture sections. They have nothing that will turn into a family heirloom, but they can be a good place to start. In addition to price, you get the advantage of being able to take items home with you. Most furniture requires assembly and comes in a box that will fit into even smaller cars.
Order online
You order everything else online, so why not furniture? Places like Overstock and Wayfair ship it to you in a box that's small enough and light enough to come by regular mail. You won't be able to sit in it before you buy, but you avoid the shopping trip and can easily shop for the best prices.
Need suggestions of local places to go or want to double check your floor plan? Call our office today.