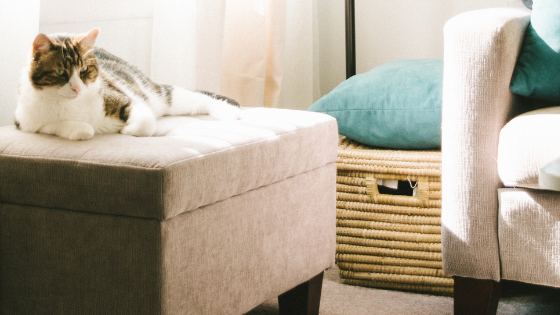 For those who like to entertain guests in their Springfield, VA, apartments, seating is sometimes a challenge. Fortunately, ottomans and stools are easy for guests to move around so that they can join in on game nights or dinner parties. These versatile pieces are perfect for apartment living and come in chic colors and styles to suit every taste. They make great transitional seating, double as places to put food, beverages, and everyday items, and are easy to reposition when you're feeling like a change.
Ottomans
Place an ottoman near your entryway for easy storage and helpful seating when you need to put on or take off outerwear. Bench ottomans that open up to concealed storage are convenient places to put hats, gloves, and jackets or less used gears. However, they are a bit heavier than benches, which you can easily move to accommodate large groups. Choose from leather, fabric, wood or metal ottomans that best express your style and match your decor. If your apartment mostly sports a single color palette, consider getting an ottoman in a contrasting shade to add a pop of color.
Stools
Stools are probably the most portable seating option and come in a surprising array of shapes and sizes. Use simple wood or metal short stools for additional seating, help to reach items in high places and as a drink stand or footrest. Small statues and figurines display well on flat-top short or medium stools. Choose high stools with or without padding to match your other furniture or select contrasting colors and material for an eclectic appeal.
Styles
If your furniture is bright and colorful, you can use ottomans or stools in neutral tones to add weight and anchor your living and dining areas. If comfort is the primary object, remember to consider pieces with padding and a backrest. Choosing wicker and other outdoor-friendly materials lets you move your seating option to the balcony when the mood strikes you.
In an apartment, maximizing space is always a priority, so stools and ottomans that are attractive, multi-purpose pieces make great additions to your interior decor. If you are considering a move, feel free to check out our available floors plans at The Residences at Springfield Station, which offers 1-3 bedroom Springfield apartments.